The Beyond Bullying Project:
Stories of LGBTQ sexuality in schools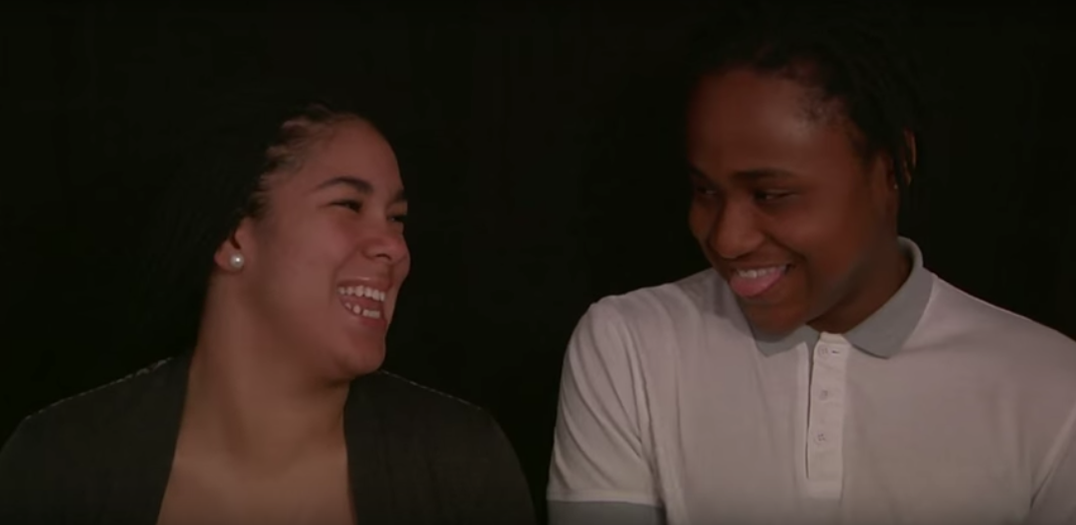 People you can talk to at school, at home, or in your community
Identify some youth and adults you can confide in and trust at school, at home, and in your community. As much as possible, you want real people, nearby, and on hand to help you think about the issues that matter to you.
Online resources to help you think more about sexuality, youth, and education
Answer—Sex Ed, Honestly
Answer is an award-winning, national organization, providing invaluable sexuality education resources to millions of young people and adults every year.
California Latinas for Reproductive Justice
California Latinas for Reproductive Justice (CLRJ) is a statewide organization committed to honoring the experiences of Latinas to uphold our dignity, our bodies, sexuality, and families.
Girls, Inc.
Girls Inc. inspires all girls to be strong, smart, and bold, providing more than 140,000 girls across the U.S. and Canada with life-changing experiences and solutions to the unique challenges girls face.
GLSEN
Gay, Lesbian, Straight Educators Network is the leading national education organization focused on ensuring safe schools for all students.
GSA Network
GSA (Gay Straight Alliance) Network is committed to empowering youth activists to fight homophobia and transphobia in schools.
It Gets Better
It Gets Better Project's mission is to communicate to LGBT youth around the world that it gets better, and to create and inspire the changes needed to make it better for them.
QuERI
QuERI (Queering Educational Research Institute) is an independent think-tank, qualitative research, policy, and training center dedicated to bridging the gap between research and practice in the teaching of LGBTQ students and the creation of LGBTQ youth affirming school environments.
Queerly Elementary
Queerly Elementary provides services and resources to help school communities embrace lesbian, gay, bisexual, transgender and queer diversity.
Sexual Ethics for a Caring Society
Site features a curriculum, authored by Sharon Lamb, designed to help students develop their own ethical standpoint about sex and sexual behavior. They are discouraged from developing a relativistic perspective that "anything goes" or that leaves them saying "I can't judge anyone else."
Scarleteen
Scarleteen was founded in 1998 for people between the ages of 15 and 25. It is the highest-ranked website for sex education and sexuality advice online.
SIECUS
SIECUS (the Sexuality Information and Education Council of the United States) was founded in 1964 to provide education and information about sexuality and sexual and reproductive health.
The Trevor Project
The Trevor Project is the leading national organization providing crisis intervention and suicide prevention services to lesbian, gay, bisexual, transgender, and questioning youth.
Online sources of news and critique regarding gender and sexuality
Bitch Media
Bitch Media is a nonprofit, independent, feminist media organization dedicated to providing and encouraging an engaged, thoughtful feminist response to mainstream media and popular culture.
Out in the Bay
Out In The Bay is a weekly half-hour radio show broadcast on KALW, 91.7 FM San Francisco, and KALW.org worldwide Thursdays at 7PM PT. Our lives, our voices – Out in the Bay is the sound of queer culture.
Rewire
Rewire is a nonprofit daily online publication that seeks to foster public knowledge and enlightenment through high-quality evidence-based news, analysis, commentary, and investigative reporting on issues of sexual and reproductive health, rights, and justice.
Song That Radio
Song That Radio is the first and only radio program for the Vietnamese LGBT community.
Trikone
Trikone offers a supportive, empowering and nonjudgmental environment where LGBTQ South Asians & their allies can meet, make connections, and proudly promote awareness & acceptance of their sexual identity.
Online resources to help you think more about storytelling
The Moth
The Moth is an acclaimed not-for-profit organization dedicated to the art and craft of storytelling. Moth shows are renowned for the range of human experience they showcase.
Snap Judgment
A U.S. public radio program that highlights a raw, musical brand of storytelling, daring listeners to see the world through the eyes of another.
StoryCorps
StoryCorps provide Americans of all backgrounds and beliefs with the opportunity to record, share, and preserve the stories of our lives.
This American Life
U.S. public radio program that features primarily journalistic non-fiction, but also essays, memoirs, field recordings, short fiction, and found footage.
Transom
Transom new work and voices to public radio through the Internet, and discusses that work, and encourages more.
Youth Radio
Through the highest quality media production, Youth Radio equips 14-24 year-olds with skills and support that lead to jobs and education in digital media and journalism.
Visibility Project
A national portrait + video collection dedicated to the Queer Asian American Women & Trans* community. The Visibility Project breaks barriers through powerful imagery and storytelling.
Online resources to help you think more about sexuality and faith
Center for LGBTQ and Gender Studies in Religion
The Center serves three distinct but overlapping constituencies: the world of academic religious scholarship; faith communities; and lesbian, gay, bisexual, queer and transgender people and organizations.
Faith Matters Network
As a people of color led collective, Faith Matters Network trains, connects, convenes, and amplifies marginalized people of faith, primarily people of color, to chart a new moral horizon.
IJSO
The central mission of the the Institute for Judaism, Sexual Orientation & Gender Identity focuses on the creation of welcoming spaces for lesbian, gay, bisexual, and transgender Jews in the Jewish world.
HeartStrong
HeartStrong is a nonprofit social justice organization; its members and leaders were once students at religious schools and they know what it feels like to hope that no one notices your struggle.
Muslim Alliance
This website discusses the issues surrounding Islam and sexual, as well as gender, diversity.
NRJ
The Network on Religion and Justice for Asian and Pacific Islander Lesbian, Gay, Bisexual, Transgender, and Queer People (NRJ) is a culturally respectful, LGBTQ-affirming, spiritually grounded, justice seeking network of API-LGBTQ organizations and individuals, their faith communities, family and friends working to nurture and support efforts toward a fully LGBTQ-inclusive Asian Pacific Islander faith community.
Online sources to help you think more about sexuality and social change
Black Youth Project
The BYP website aims to generate new media information, blogs, art, conversations, webinars, and data that will expand the human and social capital of young African Americans, facilitating their general empowerment through highlighting their voices and experiences
FIERCE!
FIERCE is a membership-based organization building the leadership and power of lesbian, gay, bisexual, transgender, and queer (LGBTQ) youth of color in New York City.
Got another resource for this page?